Ford Ranger (2016-2022) Bumper Beam Mounting Kit
Product Code
#VIFK-RANGER
From AU$69.00
To AU$1,382.00
Effortlessly positioned into the lower front grille, secured to the vehicles bumper beam, the Lazer Lamps vehicle integration kit for the Ford Ranger (2016-Present), allows for flush mounting of our class-leading Linear-18 Standard, or Linear-18 Elite (also avaliable with Position Light) for an auxiliary LED driving light installation that impresses day and night. The slimline design and high-end styling of the Linear-18 blends seamlessly into the front-end of the vehicle for an understated integration, albeit one that delivers exceptional lighting performance (borne out of development and testing done at the highest levels of professional motorsport) perfectly tuned to everyday road and off-road use.
E-mark certification allows for connecting into the vehicle's electrical system so that the light activates with the vehicle's standard high beam lights. Available with all necessary installation parts including wiring loom, and fixtures, the Ford Ranger lighting upgrade kit delivers incredible levels of illumination for when the sun goes down.
The mounting of the light is quick and simple, while the resulting setup is secure and robust, with anti-theft fasteners included. Like all lighting products from Lazer Lamps, the Linear-18's are designed, engineered, and manufactured in the UK, backed up by our comprehensive 5 year warranty. With no compromises in component parts or production techniques, your installation will stay looking in great shape year-after-year.
Please note - not suitable for vehicles with ACC (Adaptive Cruise Control)
LIGHTS AND WIRING SOLD SEPARATELY.
(Please note - One-Lamp Harness Kit included with the following lamps: Linear-18 Elite with i-LBA)
PAYMENT & DELIVERY INFORMATION
Please note all transactions are completed in AUD:

DELIVERY – AUS/NZ CUSTOMERS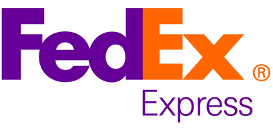 Goods will be shipped via courier within 1 working day of your order being placed (stock permitting). Shipping costs will be calculated at the checkout. For more information visit our Delivery Information page.
DELIVERY – INTERNATIONAL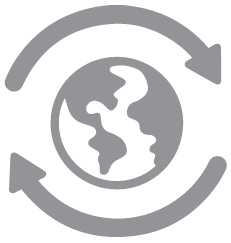 For International orders and deliveries, please use or global website - www.lazerlamps.com
Ford Ranger (2016-2022) Bumper Beam Mounting Kit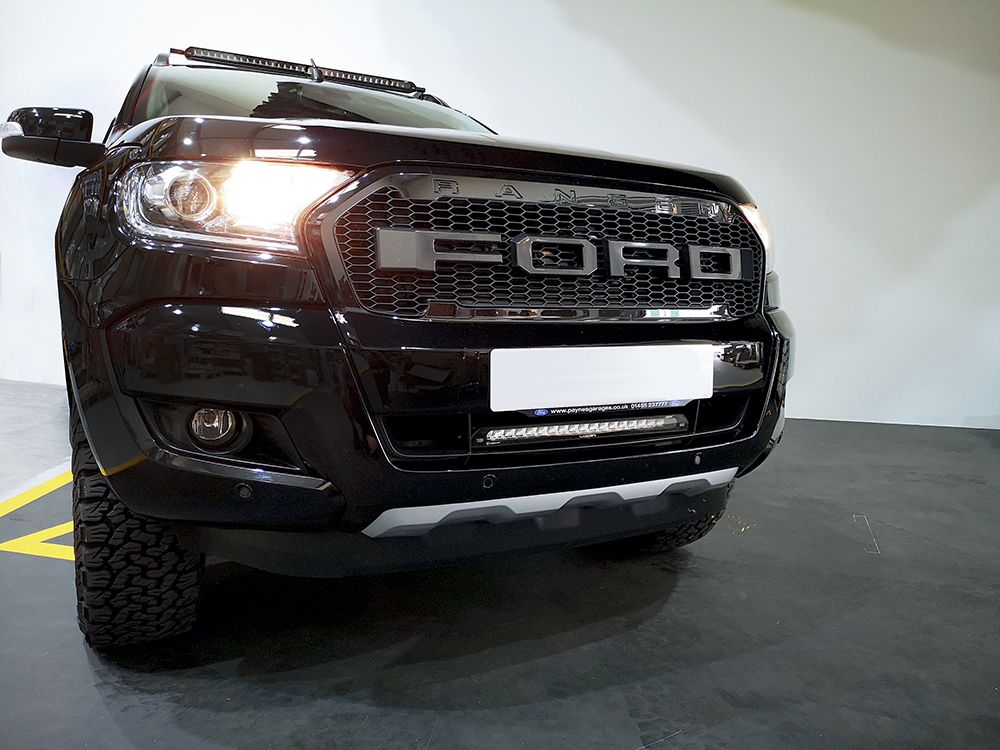 Auxiliary spotlight installation for Ford Ranger (2016-Present)
Optimised mounting for Linear-18 (Standard, Elite or Elite with i-LBA)
Secured to vehicle's bumper beam bar for additional security
Vehicle wiring kits and CANbus Interfaces available
Fully road-legal
5-year warranty
Made in Britain
Technical Specifications
1x Linear-18 Elite
1x Linear-18 Elite with
i-LBA
1x Linear-18
Voltage Range
10-32V
10-32V
10-32V
LED Life
50,000 hours
50,000 hours
50,000 hours
Weight
1090 gr
1090 gr
1090 gr
HIGH BEAM FUNCTION
Total Luminous Flux
12,150 Lm
18,000 Lm
6,750 Lm
Total Driver 'FOV' Flux †
8,651 Lm
12,816 Lm
4,806 Lm
Colour Temperature
5000k
5000K
5000K
Number of High Output LEDs
36
48
18
Power Consumption
126 Watts
135 Watts
63 Watts
Current Draw (at 14.4V)
8.8 Amps
15 Amps
4.4 Amps
PHOTOMETRIC DATA
Horizontal Beam Angle
64°
60°
56°
0.25 lx Line
975 metres
1043m
855m
0.5 lx Line
690 metres
738m
605m
1 lx Line
488 metres
522m
428m
3 lx Line
282 metres
301m
247m
† Driver FOV flux is a measure of effective lumens taking consideration of the amount of light in a driver's 'field-of-view' defined as an area +/- 45o left/right, and +/- 10o up/down. For more information – click here.
What's Included
x2 Bumper Beam Brackets
Fixtures
Fitting instructions available in the downloads section below.
Downloads
CLICK BELOW TO DOWNLOAD (OPENS PDF IN NEW WINDOW)