Product Code
#0L24-FL-LNR
From AU$1,025.00
To AU$1,119.00
Designed and engineered specifically for industrial sectors, the Linear-24 Flood challenges conventional work light solutions, offering outstanding lighting performance optimised for heavy machinery. Like all Lazer products built in the UK, the light boasts exceptional durability and reliability, even in the harshest environments, alongside high operational safety.
Adopting the same high-output LED arrangement as found in our Linear Elite range, the Linear-24 Flood produces 16,200 raw lumen, and which combined with a customised assembly of ultra-reflective, vacuum-metallised optics, delivers 'zonal' lighting perfectly aligned to work cabs, whether mining or construction, forestry or agriculture. On the one hand the high intensity lighting provides a simply unmatched level of illumination in the immediate area in front of the cab, while the length of the light bar itself enables a spread of light to the sides which makes for a safer and more productive work environment. At 5000 kelvin, the colour temperature of the light is also proven to improve sharpness and definition of the immediate surroundings, while also being comfortable to operate with for longer periods of time.
Superior lighting performance aside, the Linear-24 Flood offers a number of other benefits over more traditional work light solutions. With a power consumption rating of 168W, the lamp provides for a more straightforward installation than multiple smaller lamps, to achieve a similar level of light output (the lamp utilises 2-pin Deutsch connector). Reduced fitting time is one immediate advantage, alongside reduced ongoing maintenance time and cost. Fitting a single, low-profile light bar also has the benefit of being less susceptible to misalignment or getting damaged.
From a durability and build quality perspective, the Linear-24 Flood comes with a 2 year warranty (5 year for Automotive or Commercial Fleet applications). The polycarbonate lens with hardcoat lacquer has a lifetime guarantee, while Dynamic Drive Modulation optimises the light output considering environmental and thermal conditions, to preserve the longevity of the LEDs over a longer lifespan. Manufactured in the UK, and extensively tested, this is a product to be trusted year-after-year.
PAYMENT & DELIVERY INFORMATION
Please note all transactions are completed in AUD:

DELIVERY – AUS/NZ CUSTOMERS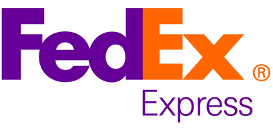 Goods will be shipped via courier within 1 working day of your order being placed (stock permitting). Shipping costs will be calculated at the checkout. For more information visit our Delivery Information page.
DELIVERY – INTERNATIONAL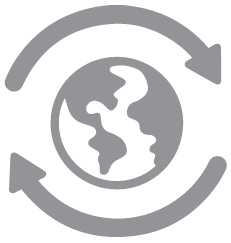 For International orders and deliveries, please use or global website - www.lazerlamps.com
Linear-24 Flood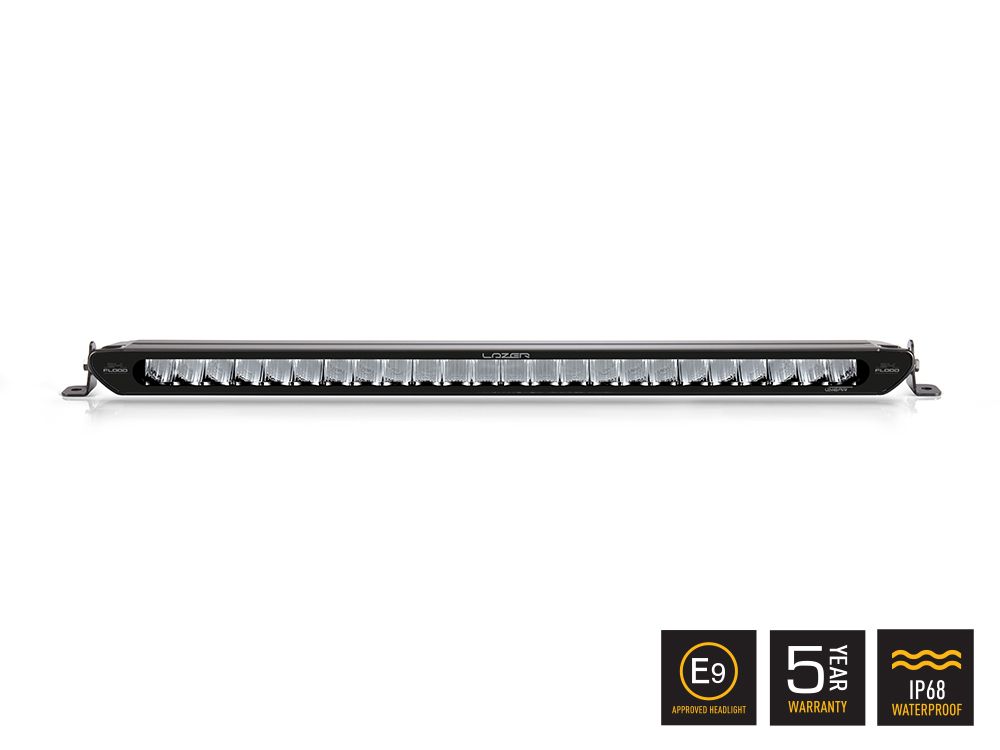 High output work light for industrial applications.
Utilises the latest, highly efficient LED technology.
Customised arrangement of vacuum-metallised optics delivers 'zonal' lighting.
Light output optimised for exceptional levels of illumination in immediate (<20m) working environment.
Colour temperature - 5000 kelvin.
Supplied with stainless steel, side mounting brackets.
Electronic thermal management
'Unbreakable' polycarbonate lens
IP68 watertight
2 year warranty (5 year for Automotive/Commercial Fleet applications)
Supplied with male/female 2-pin Deutsch connectors
Designed & manufactured in Britain
Technical Specifications
Based on: 1x Linear-24 Flood Work Lamp.
| | |
| --- | --- |
| Voltage Range (DC) | 10-32V |
| LED Life | 50,000 hours |
| Colour Temperature | 5,000 Kelvin |
| Weight | 1500 gr |
| HIGH BEAM FUNCTION | |
| Total Luminous Flux | 16200 Lm |
| Total Driver 'FOV' Flux † | 11534 Lm |
| Colour Temperature | 5000K |
| Number of High Output LEDs | 48 |
| Power Consumption | 168 Watts |
| Current Draw (at 14.4V) | 11.7 Amps |
| CERTIFICATION | |
| Work Lamp | ECE R10 |
| IP Rating | IP67 / IP69K |
| Salt Spray Test | ISO 9227 (250H) |
| EMC Protection | CISPR-25: 2008 (Class 3) |
| OPERATING CONDITIONS | |
| Shock | TBC |
| Vibration (BS EN 60068) | 10Hz-2000Hz, 10gn |
| Operating Temperature | -40deg C ... +90degC |
| DIMENSIONS | |
| Width | 682 mm |
| Depth | 62 mm |
| Height | 40 mm |
| PHOTOMETRIC DATA | |
| 1Lx Line @ | 44m |
| 5Lx Line @ | 33m |
| 20Lx Line @ | 23m |
| 50Lx Line @ | 18m* |
* 50 Lux represents HSE guidelines for effective illumination when working outdoors at night.
† Driver FOV flux is a measure of effective lumens taking consideration of the amount of light in a driver's 'field-of-view' defined as an area +/- 45o left/right, and +/- 10o up/down. For more information – click here.
What's Included
x1 Linear-24 Flood
x1 Anti-Theft Side Mount (1127K)
Downloads
CLICK BELOW TO DOWNLOAD (OPENS PDF IN NEW WINDOW)