From AU$135.00
To AU$330.00
The Lazer Lamps range of universal-fit Roof Mounting Kits comprise stainless steel brackets supplied alongside a comprehensive assortment of anti-theft fixtures, that are designed to facilitate installation of our roof mounted light bars, from anything between 39" to 52" in length. Brackets are available in different heights, and to suit vehicles with or without roof rails.
Manufactured from A2 stainless steel, and finished with a UV-stable, satin black powder coat, the brackets are fully corrosion resistant in line with automotive grade quality standards, as are the supplied countersunk anti-theft fasteners, which come in a variety of lengths from 20mm–80mm. To complete the mounting of different length light bars, cylindrical spacers, of varying lengths, are provided to aid positioning.
The installation of the brackets to your vehicle, whether fixed to roof rails, or directly to the roof ('without roof rail' bracket width is 25mm), is completed using black rivets, which provide a robust secure fixing, while preserving the sleek appearance of the installation. Cable grommets are supplied to ensure a tidy, and sealed cable entry point whether into the roof rail, and/or through the roof into the vehicle's headlining. A VHB cleaning pad is provided for preparation of areas where additional sealant might be applied. Electrical heat-shrink butt splice are provided to help assure the integrity of the cable reattachment once thread through the roof.
For additional guidance in choosing the right roof light and mounting solution, please click here.
PAYMENT & DELIVERY INFORMATION
Please note all transactions are completed in AUD:

DELIVERY – AUS/NZ CUSTOMERS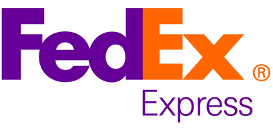 Goods will be shipped via courier within 1 working day of your order being placed (stock permitting). Shipping costs will be calculated at the checkout. For more information visit our Delivery Information page.
DELIVERY – INTERNATIONAL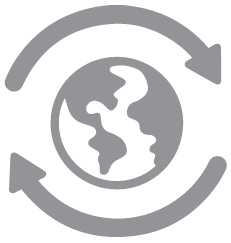 For International orders and deliveries, please use or global website - www.lazerlamps.com
Roof Mounting Kits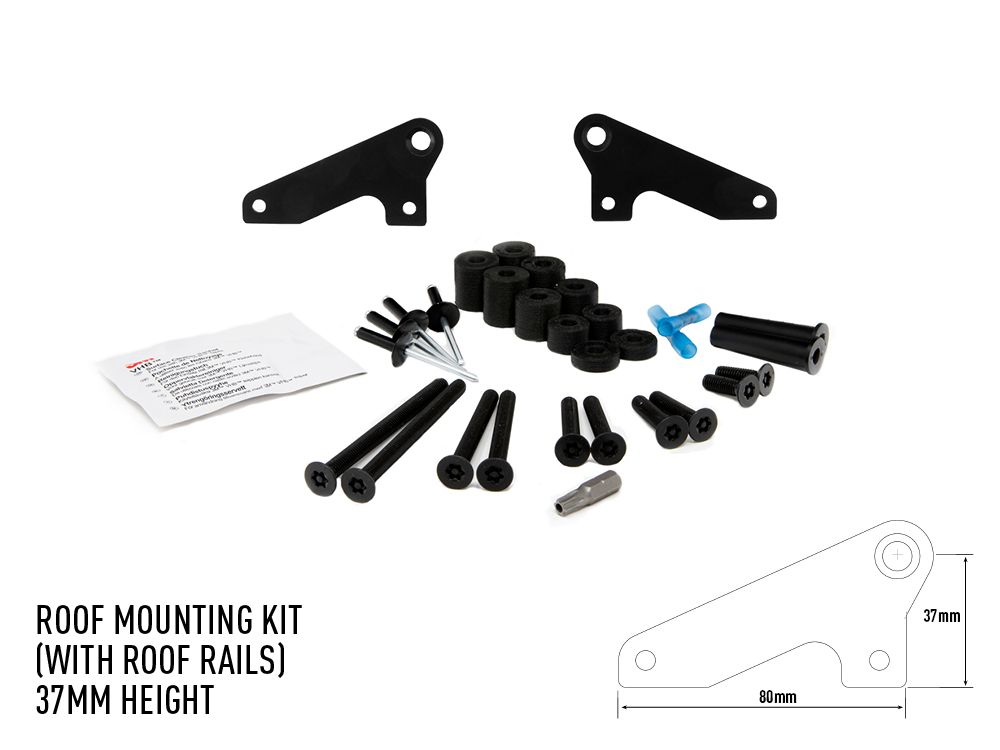 Complete one-stop solution for roof-mounting on wide variety of vehicles
Made from 2.5mm A2 stainless steel
UV-stable, satin black powder coat
Includes assortment of A2 stainless steel, anti-theft fixings with countersunk head
Spacers of varying lengths facilitate positioning of different length LED light bars
Black rivets ensure robust fixing to either roof rails, or direct to roof
Manufactured in the UK
What's Included
2x Stainless Steel Mounting Bracket (LH/RH)
Anti-theft Fastener Set (various sizes)
Spacer Set (various sizes)
Rivets (Black)
Cable Grommets
VHB Cleaning Sachet
Heat-shrink Butt Splices
Fitting instructions available in the downloads section below.
Downloads
CLICK BELOW TO DOWNLOAD (OPENS PDF IN NEW WINDOW)