Triple-R 1000 with Beacon
From AU$820.00
To AU$1,089.00
The iconic Triple-R 1000, a firm favourite amongst the heavy truck and LCV sectors, is now offered with integrated amber flashing beacon function. Incorporating 16 different forward-facing flash patterns, the additional safety functionality within the lamp, combines with the possibility to connect a white or amber position/side light function, as well as the exceptional high beam driving light function to really set the Triple-R 1000 apart from the competition.
The Triple-R 1000 is a high-performance driving light that delivers a spot beam pattern well suited to road use. Recent styling updates to the Triple-R range have resulted in a clean contemporary design, with a more aggressive edge, to match the aesthetic design prevalent on modern vehicles. Boasting 9,240 lumen, and delivering 1 lux to 612m (E-Boost mode), the auxiliary LED driving light provides improved left/right spread of light without compromising the up/down spread which ensures suitability of the lights to a wide array of vehicles, including where the lights are mounted high on the vehicle. Dual-output 'E-Boost' technology allows for operation within ECE Regulation 112 parameters, when the supplied E-Boost cap is removed, and where country regulations demand for on-road use in parallel with your vehicle's standard high beam driving lights.
Included within the lamp is the option to connect an integrated position/side light function, for when the requirement is for a light installation that gets noticed as much during the day as at night. There is the possibility to connect white or amber coloured position lights, simply by inserting the corresponding wire into the lamp connector at the point of installation, or leave both disconnected to have your Triple-R 1000 act as a high beam driving light only. The position light function (white only) is approved to ECE regulation 7, to operate in parallel with your standard vehicle lights.
Including flash patterns approved to ECE Regulation 65 as a warning light, there are 16 different amber warning light settings which can be selected and synchronised (between multiple lamps), at the point of installation, or using a momentary switch where the requirement is to change the flash pattern on demand. Examples of the different flash patterns can be seen in the Videos section below.
Like all Lazer products, the Triple-R 1000 with Beacon function has been designed and engineered to deliver a powerful driving light with perfectly homogenous beam pattern. The colour temperature of the light, at 5000k, is carefully selected to maximise definition of any obstacles ahead, while ensuring a comfortable drive even over prolonged periods of time. Performance is complemented by a superior build quality, borne out of our in-house UK manufacture, and backed up by our comprehensive 5year warranty.
PAYMENT & DELIVERY INFORMATION
Please note all transactions are completed in AUD:

DELIVERY – AUS/NZ CUSTOMERS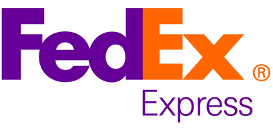 Goods will be shipped via courier within 1 working day of your order being placed (stock permitting). Shipping costs will be calculated at the checkout. For more information visit our Delivery Information page.
DELIVERY – INTERNATIONAL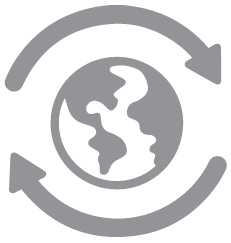 For International orders and deliveries, please use or global website - www.lazerlamps.com
Triple-R 1000 with Beacon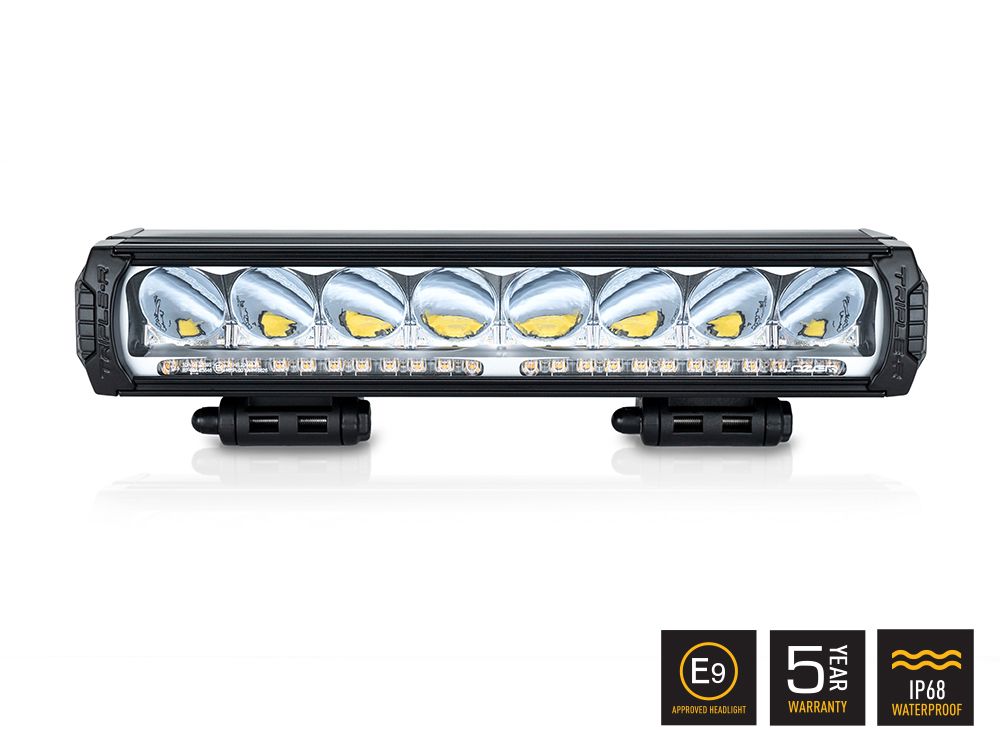 Highly efficient 11W LED technology (upgraded for 2020/21)
5000K LED colour temperature and 80CRI maximises sharpness and definition
Integrated amber flashing beacon function – 16 flash patterns (incl UNECE Reg65 option)
Integrated white and amber position light function (white only approved for on-road use)
Ultra-reflective vacuum-metallised optics deliver spot beam pattern
UNECE Reg 112 Class B Driving Light, approved for on-road high beam (E-Boost technology) and Reg 7 position/side light function (white only)
Contemporary lamp design – Black or White colour options
Includes versatile 'Centre Mount' mounting system plus integral features to enable side mounting (brackets sold separately)
Electronic thermal management system optimises light output to preserve longevity of the LEDs
Anodised pre-treatment and automotive grade powder top-coat for ultimate corrosion and chemical protection
CAE optimised heatsink offers improved thermal dynamics
Over voltage protected
Reverse polarity protected
'Unbreakable' polycarbonate lens with hardcoat lacquer
UNECE approved Reg 10
IP68 watertight
5-year warranty
Supplied with pre-wired male/female 6-pin Superseal connectors
Designed & manufactured in UK
Technical Specifications
Based on: 1x Triple-R 1000 with Beacon.
| | | |
| --- | --- | --- |
| | E-Boost | E-Mark Mode |
| Voltage Range (DC) | 10-32V | 10-32V |
| LED Life | 50,000 hrs | 50,000 hrs |
| Weight | 1.7 kg | 1.7 kg |
| HIGH BEAM FUNCTION | | |
| Total Luminous Flux | 9240 Lm | 1848 Lm |
| Total Driver 'FOV' Flux † | 5572 Lm | 1114 Lm |
| Colour Temperature | 5000k | 5000k |
| Number of High Output LEDs | 8 | 8 |
| Power Consumption | 88 Watts | 17.6 Watts |
| Current Draw (at 14.4V) | 6.1 Amps | 1.2 Amps |
| PHOTOMETRIC DATA | | |
| Horiz Beam Angle | 19 Deg | 19 Deg |
| 0.25 lx Line | 1225 metres | 548 metres |
| 0.5 lx Line | 866 metres | 387 metres |
| 1 lx Line | 612 metres | 274 metres |
| 3 lx Line | 354 metres | 158 metres |
† Driver FOV flux is a measure of effective lumens taking consideration of the amount of light in a driver's 'field-of-view' defined as an area +/- 45o left/right, and +/- 10o up/down. For more information – click here.
What's Included
x1 Triple-R 1000 LED Lamp with Beacon Function
x2 Centre Mount (1114k)
x1 Installation Instructions
Downloads
CLICK BELOW TO DOWNLOAD (OPENS PDF IN NEW WINDOW)