Product Code
#00R12-G2-SV-B
From AU$160.00
To AU$2,125.00
The Triple-R 1250 Smartview represents our most advanced auxiliary LED spotlight, capable of operating in five different lighting modes, activated by a touchscreen Dashboard Controller. Each lamp comes supplied with an Anti-Theft Unit, pre-programmed to prohibit use of the lamp if removed from your vehicle, and which facilitates the 'plug & play' wiring of each component of the Smartview package into your vehicle's electrical system.
At it's heart the Triple-R 1250 Smartview measures 590mm in length and is capable of delivering 12,170 lumen. While the Smartview shares many product characteristics carried over from the Triple-R Elite range of products, including CAE optimised housing with exceptional thermal dynamics and E-coat pre-treatment on all metal parts providing superior corrosion resistance, the Smartview stands apart in its electrical design, which permits operation of the multiple different beam patterns and functions, aligned to the everyday needs of both road and off-road users.
E-Mark Compliant Mode – enables the customer to operate the lamp in compliance with EU road-legal requirements (it is the customers responsibility to always observe regulations specific to individual countries).
E-Boost Mode – increases the intensity of light for maximum visibility. Off-Road use only.
Speed Adapt Mode – beam pattern adjusts depending on the speed of the vehicle between 30mph/50kph – 50mph/80kph. Requires CanM8 Duo Interface.
Near-View Mode – provides superior levels of short-range illumination, ideal in more extreme weather conditions such as fog and snow. Can be operated independently of standard high beam driving lights.
Dynamic Dip – delivers a smoother transition between high and low beam (after an immediate switch to Near-View mode), allowing time for the driver's eyes to adjust to lower light levels.
Operation of the different modes is via a Dashboard Controller which can be positioned inside the vehicle, utilising double-sided VHB pads, according to the driver's preference. A clear, acrylic touchscreen panel activates when the vehicle's ignition is turned on, and the various functions clearly indicated by illuminated icons. Integrated within the vehicle's electrical system, the lamps functions are activated both with the standard high beam signal and/or via the touchscreen panel.
Supplied with an Anti-Theft Unit specific to each lamp, the Triple-R 1250 Smartview is 'Security Enabled' thanks to firmware shared between the lamp and the ATU, meaning if the lamp is removed from the vehicle without the ATU, then the lamp simply won't work. The ATU is also the hub of the Smartview system that connects the lamp, Dashboard Controller, and CanM8 Duo Interface – required for operation of the Speed Adapt feature. Plug & play connectivity facilitates integration ensuring your Triple-R 1250 Smartview works in perfect harmony with your standard high beam function on the vehicle, and speed sensors.
Like all Triple-R products, the exceptional design of the lamps is complemented by our UK manufacturing which guarantees a build quality to ensure the product looks and functions as well for years to come, all backed up by a comprehensive 5yr warranty. A fully aluminium enclosure, advanced silicon Gore-Tex breather membrane, and polycarbonate lens (with lifetime guarantee), are just some features which ensure the lamp is best suited to even the toughest environments.
PAYMENT & DELIVERY INFORMATION
Please note all transactions are completed in AUD:

DELIVERY – AUS/NZ CUSTOMERS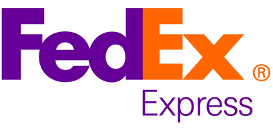 Goods will be shipped via courier within 1 working day of your order being placed (stock permitting). Shipping costs will be calculated at the checkout. For more information visit our Delivery Information page.
DELIVERY – INTERNATIONAL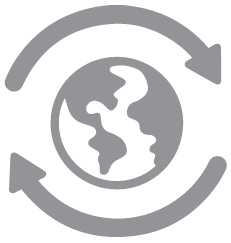 For International orders and deliveries, please use or global website - www.lazerlamps.com
Triple-R 1250 Smartview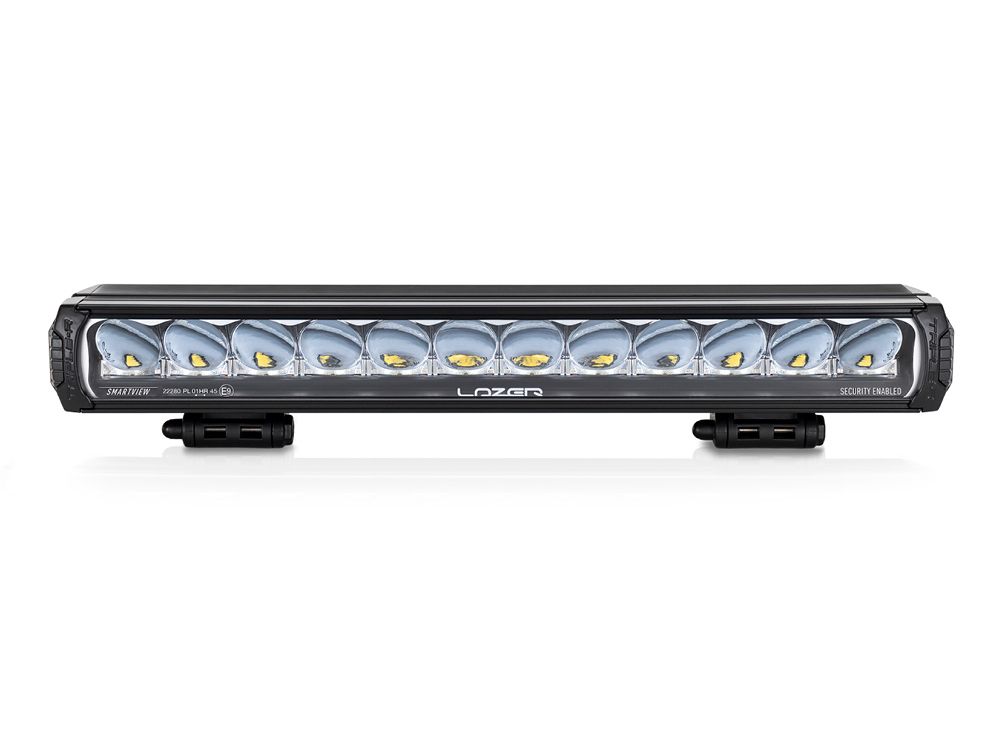 Capable of delivering five different lighting functions
Lighting functions operated by a Dashboard Controller (sold separately)
'Plug & play' connectivity via an Anti-Theft Unit specific to each lamp
Security Enabled – lamp will not operate if removed from the vehicle without the anti-theft unit
Speed Adapt mode requires CanM8 Duo Interface (note - Volvo requires separate High Beam/Speed Pulse Interface)
Highly efficient LED technology
5000K LED colour temperature and 80CRI maximises sharpness and definition
UNECE Reg 112 Class B Driving Light, approved for on-road high beam (E-Boost technology)
Contemporary lamp design
Includes 'Centre Mount' and Side Mount Kit
Electronic thermal management system optimises light output to preserve longevity of the LEDs
Anodised pre-treatment and automotive grade powder top-coat for ultimate corrosion and chemical protection
CAE optimised heatsink offers improved thermal dynamics
Over voltage protected
Reverse polarity protected
'Unbreakable' polycarbonate lens with hardcoat lacquer
UNECE approved Reg 10
IP68 watertight
5-year warranty
Designed & manufactured in UK
Technical Specifications
Based on: 1x Triple-R 1250 Smartview (E-Boost mode).
| | |
| --- | --- |
| Voltage Range (DC) | 10-32V |
| LED Life | 50,000 hours |
| Weight | 1940 gr |
| HIGH BEAM FUNCTION | |
| Total Luminous Flux | 12170 Lm |
| Total Driver 'FOV' Flux † | 7339 Lm |
| Number of High Output LEDs | 12 |
| Power Consumption | 105 Watts |
| Current Draw (at 14.4V) | 7.3 Amps |
| DIMENSIONS | |
| Width | 590 mm |
| Depth | 103 mm |
| Height | 73 mm |
| PHOTOMETRIC DATA | |
| 0.25 lx Line | 1463 metres |
| 0.5 lx Line | 1035 metres |
| 1 lx Line | 732 metres |
| 3 lx Line | 422 metres |
† Driver FOV flux is a measure of effective lumens taking consideration of the amount of light in a driver's 'field-of-view' defined as an area +/- 45o left/right, and +/- 10o up/down. For more information – click here.
What's Included
x1 Triple-R 1250 Smartview LED Lamp
x1 Anti-Theft Unit
x2 Centre Mounts (1114K)
x1 Side Mount Kit (1118K)
x1 Quick-Start Guide
Downloads
CLICK BELOW TO DOWNLOAD (OPENS PDF IN NEW WINDOW)